CORE XR Pro
PUSHING THE BOUNDARIES OF WHAT'S POSSIBLE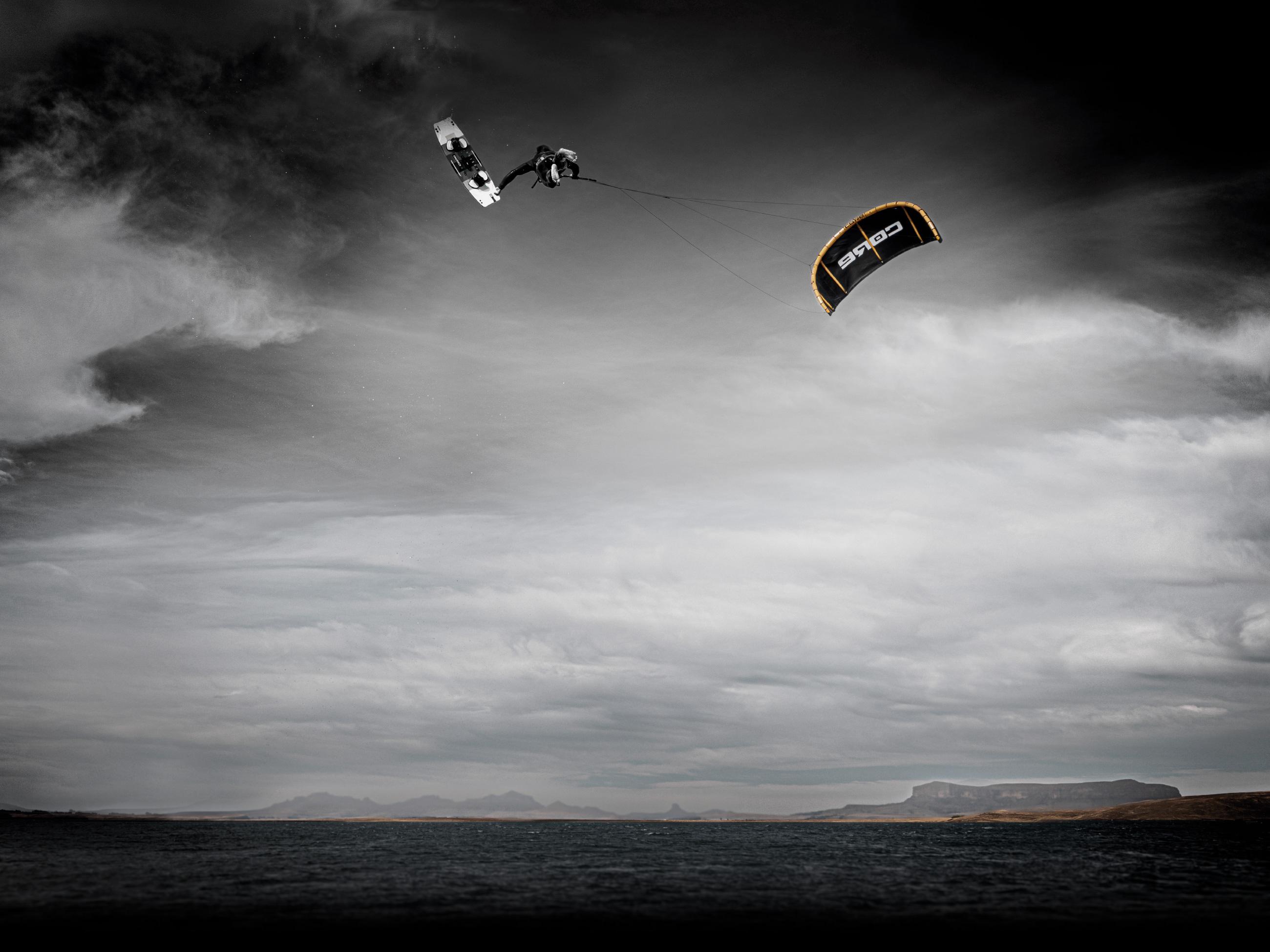 CORE releases the XR Pro, a re-designed version of the famous XR that has been developed for competitive success and only knows one direction: higher, further, faster.
Just a few months after the launch of the XR8, CORE is launching the next XR. Designed as a competition instrument, the XR Pro is equipped with the currently stiffest airframe material, Aluula. In close coordination with the CORE riders Joshua Emanuel, Angely Bouillot and Zara Hoogenraad, compromises in riding comfort were accepted to design the most powerful XR ever. This would also clearly define the target group: big boosters and kite loopers that push the boundaries of what is possible.
Aluula 5-Strut Frame stiffer and lighter
The main advantage of Aluula lies in its exceptional rigidity as a material. This characteristic allowed Frank Ilfrich's development team to achieve even thinner leading edge and strut diameters compared to the XR8. A thinner diameter means less air resistance, translating to lightning-fast kite speed. Combined with the ultra-stable 5-strut frame, the XR Pro allows hardly any deformation and transmits every steering impulse. This not only makes the XR Pro more direct and controllable, but also gives it outstanding stability in the high-end for even more performance. Another advantage of Aluula is its low weight. The XR Pro is impressively 10% lighter than the XR8 across all sizes. Aluula CORE's excellent durability and longevity, when used and reinforced correctly, meet the highest standards and customer requirements.
Maximum looping speed and early catching
For the first time in XR history, the developers were able to give their full attention to the idea of the perfect big air kite. The thinner leading edge and strut diameters allow it to loop at lightning speed for its shape and ensure early catching. In addition, its high flight speed is significantly supported by the flatter profile.
Thanks to Coretex 2 canopy, crisp and direct
The second crucial material component besides Aluula is the CoreTex 2 canopy. Extremely low-stretch and at the same time very robust, the exclusive CORE flying cloth optimally supports the properties targeted for the XR Pro with linear power delivery, high flight stability and outstanding control. The special coating ensures extremely good tear resistance, tear propagation resistance and also offers very good UV protection. "With the XR Pro, I feel even more confident in my kite loops, that I dare to tackle completely new maneuvers," says Zara Hoogenraad, who has already taken third place with the XR Pro at the World Tour stop in Tarifa.
Six sizes for the upper wind range
The XR Pro is available in six sizes between 6 and 12 square meters. This gives a glimpse of where the R&D team set the focus: An ultimate high-end for the extreme conditions in Cape Town, Tarifa and the stormy northern European days. CORE's well-running light wind range of XR8 LW, Nexus LW and GTS LW and the Foil Kite XLITE remain unaffected.
XR Pro crushes big air world record
Just in time for the launch day, a decent summer storm with peaks around 60 kts / 11 Bft / 111 km/h arrives in northern Germany and Denmark. Team riders Maarten Haeger from the Netherlands and Joshua Emanuel from South Africa find this an ideal opportunity to put the XR Pro's performance to the test. In the morning of the release day first Maarten set a new woo world record with 35.7 meters in one of his first jumps in Hanstholm, Denmark. Only a short time later, Joshua Emanuel even surpasses this record with 36.2 meters. Nevertheless, congratulations to both!
Pro - the ultimate
Joining the ranks of the Sensor Pro Bar, CORE introduces with the XR Pro the first kite in this category, demonstrating its high-performance standards.
Since 2013 the "Pro" range was created, it signifies the utilization of the finest materials, superior quality, and outstanding performance, ensuring unparalleled capabilities and features.
Sizes
6.0 | 7.0 | 8.0 | 9.0 | 10.0 | 12.0
Key Features:
ALUULA AIRFRAME: stiffest and lightest airframe material
CORETEX® 2 CANOPY: low-stretch, robust with high UV protection
5 STRUT FRAME: optimum stability in all flight attitudes
DELTA BOW SHAPE: full power and a lot of depower
CORE INTELLIGENT TRIM SYSTEM: turning behavior individually adjustable
INTELLIGENT ARC: agile precision instrument
INSTANT RELAUNCH: back in the sky in a flash
SPEED PUMP SYSTEM: efficient air manager
SPEED VALVE 2: maximum airflow
GRINTEX® PATCHES: abrasion resistant front tube
SENSOR BAR READY: intelligent Duo

Important Links
20 Jahre Entwicklungskompetenz im Wassersport
Seit über 20 Jahren steht CORE für höchsten Anspruch an Qualität und Performance an seine Wassersportprodukte. Mit Sitz auf Fehmarn, dem Wassersport Hotspot Europas, werden Produkte vor Ort entwickelt und getestet, bevor sie von dem internationalen Pro Team an den anspruchsvollsten Spots der Welt auf ihre finale Bewährungsprobe gestellt werden. Exklusive Materialen, jahrzehntelange Entwicklungskompetenz und aufwändige Produktionsprozesse sorgen für ein besonderes Fahrgefühl, das nur CORE Kunden erleben.