Imperator CuStoms
AN IMPERATOR
LIKE NO OTHER
Your forever board, custom-made to your exact specifications and requirements. A one-of-a-kind twintip for a one-of-a-kind you.

Customize your length, width, stance, edge grinding, and laminate structure to match your individual Imperator preferences. Then select your colors and paint to make it your own.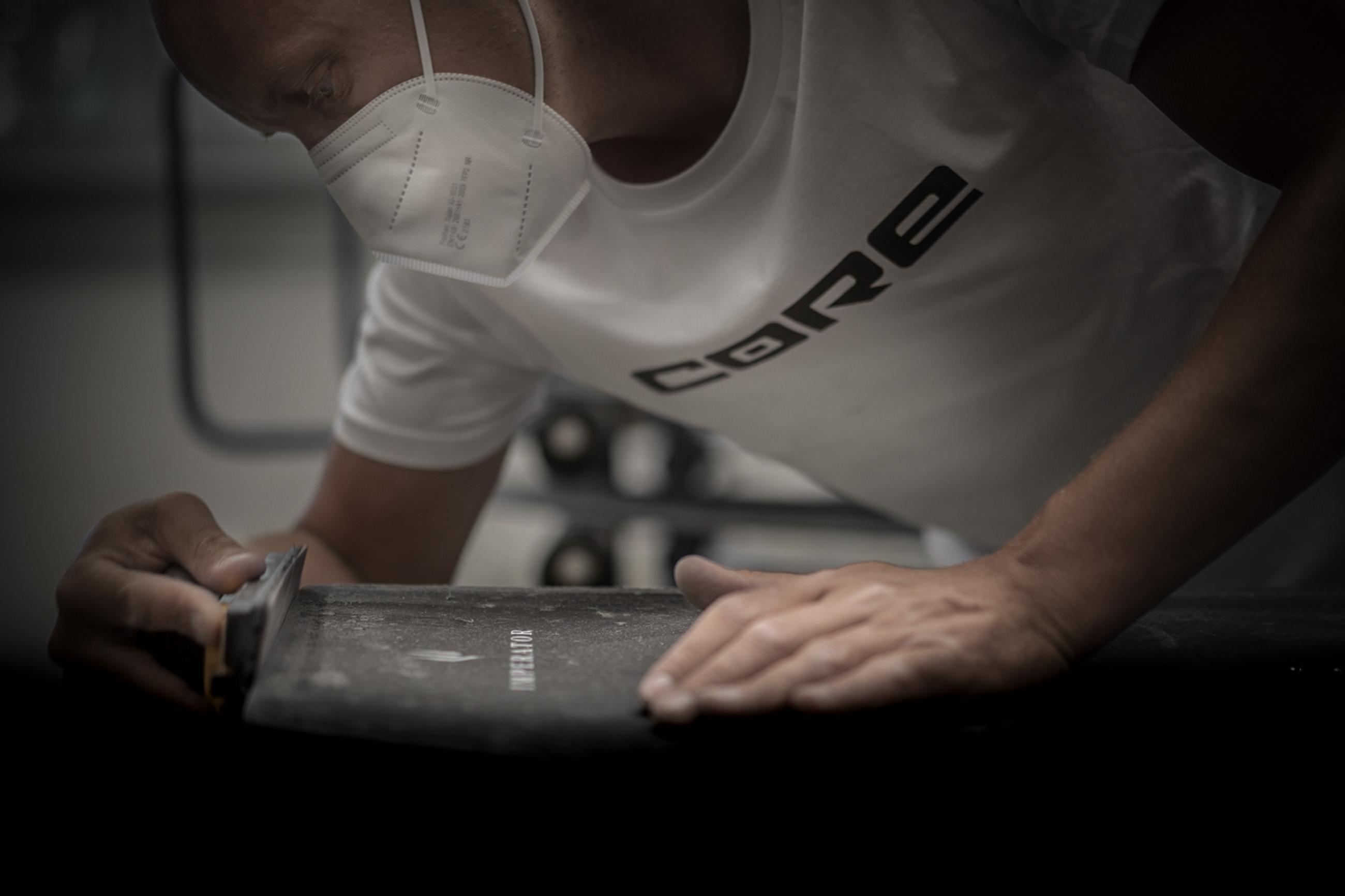 Expert advice and handmade excellence.

Available upon request from CARVED Fehmarn
Marc Schütze
CARVED Production Manager
T: +49 (0) 4371-88934-22
E: marc.schuetze@ridecore.com

*Prices upon request.