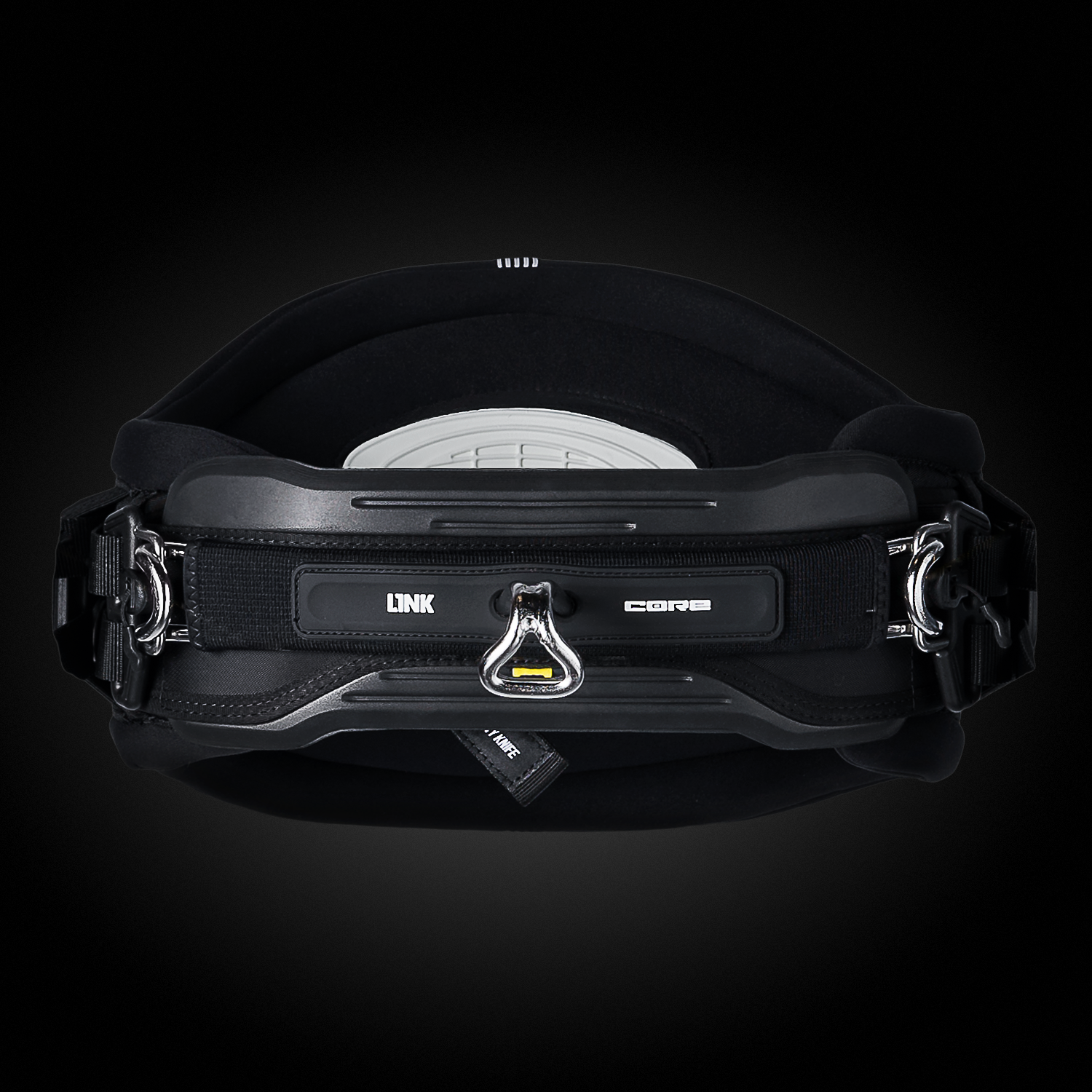 THE LINK HARNESS
COMPLETE YOUR KITEBOARDING EXPERIENCE
Many of us are still looking for THE harness, and that is precisely why we developed the CORE LINK. Drawing upon 20 years of watersports experience and engineering expertise we set our focus on innovative simplicity and no frills. Resulting in a harness that provides an excellent fit, is extremely secure, comfortable, and quick to put on. Simply a good all-around harness.
Rider, meet the CORE LINK: Created to enhance your riding experience with a perfect blend of freedom and support. Unlike rigid hardshell harnesses, the LINK provides optimal balance with its flexible design, allowing easy movement while maintaining stability.
Comfort and function are taking the center stage here. Its soft inner padding ensures a high level of comfort, while the anti-slip profile prevents it from slipping up.
The LINK can be combined with two spreaderbars, the classic hook and the rope spreaderbar, which is particularly popular with wave kiters and foilers. The harness is hooked on both sides to the spreader bar via the stainless-steel buckle and tightened via webbing straps.