BEHIND BARRELS
A Wingfoil Shooting in Mauritius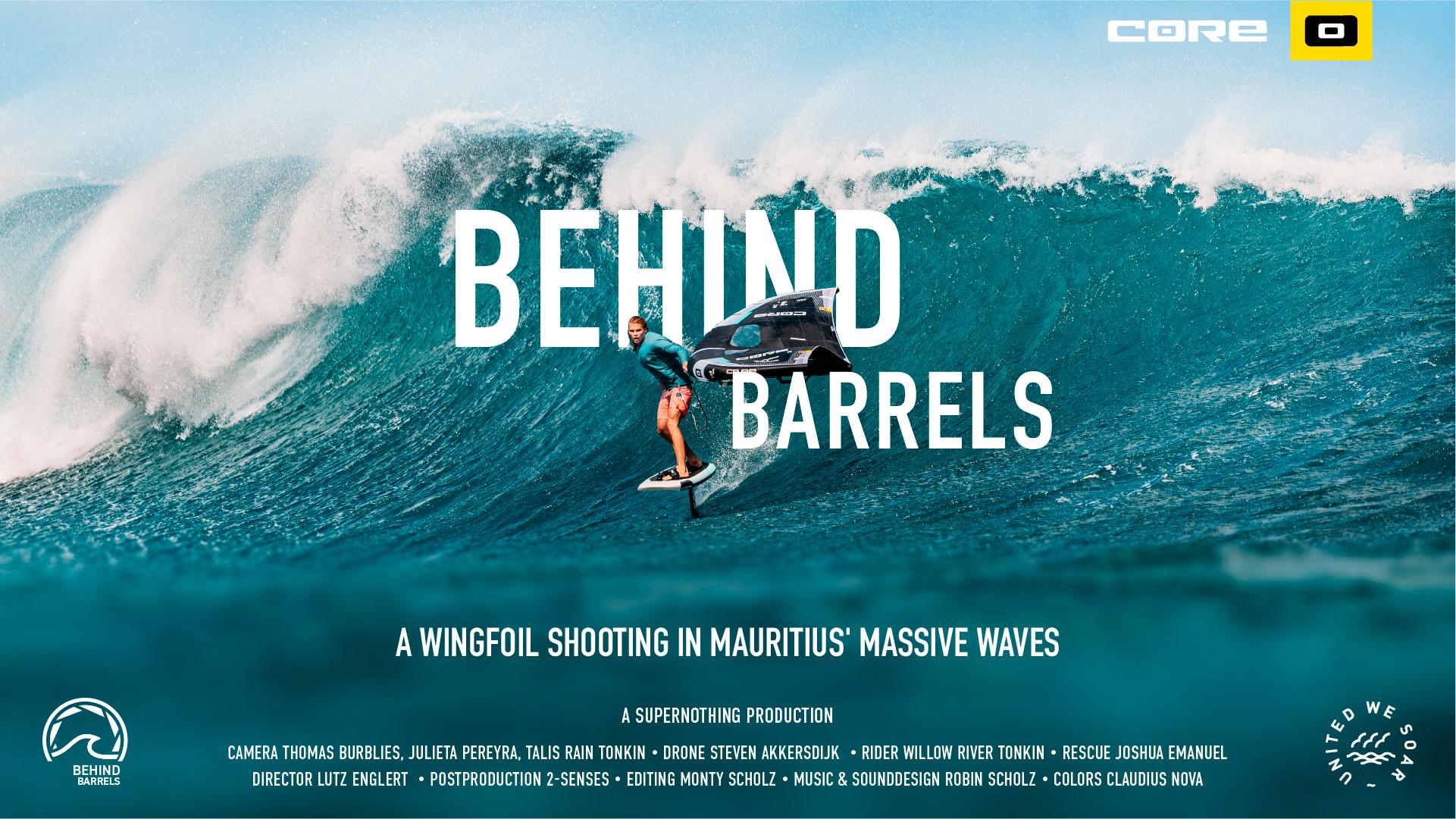 CORE's Latest Film "BEHIND BARRELS" Takes Viewers on an Epic Wingfoil Adventure through Mauritius 
 Experience the thrill of the ride with CORE's latest film, "BEHIND BARRELS - A Wingfoil Shooting in Mauritius' Massive Waves." This exciting new release follows CORE rider Willow-River Tonkin and the dedicated production crew as they embark on a journey to capture the perfect shot of CORE's wingfoil products in action. It is a must-see for all water sports enthusiasts. 
The Story of the Hardworking CORE Production Crew and Rider Willow-River Tonkin 
The film takes viewers on a breathtaking tour through the stunning scenery of Mauritius, as the team braves massive waves and challenging conditions to capture the perfect shot. Despite the obstacles, they manage to get up close to the action and capture stunning footage that truly showcases the potential of CORE's wingfoil products. 
Get inspired to hit the water with CORE's Stunning new film "BEHIND BARRELS" 
BEHIND BARRELS is an inspiring look at the hard work and dedication that goes into creating the perfect shot, and it will leave viewers feeling inspired and ready to hit the water themselves. The film is available for viewing on CORE's website, and viewers are encouraged to feel the spirit of water sports like never before! 
20 Jahre Entwicklungskompetenz im Wassersport
Seit über 20 Jahren steht CORE für höchsten Anspruch an Qualität und Performance an seine Wassersportprodukte. Mit Sitz auf Fehmarn, dem Wassersport Hotspot Europas, werden Produkte vor Ort entwickelt und getestet, bevor sie von dem internationalen Pro Team an den anspruchsvollsten Spots der Welt auf ihre finale Bewährungsprobe gestellt werden. Exklusive Materialen, jahrzehntelange Entwicklungskompetenz und aufwändige Produktionsprozesse sorgen für ein besonderes Fahrgefühl, das nur CORE Kunden erleben.