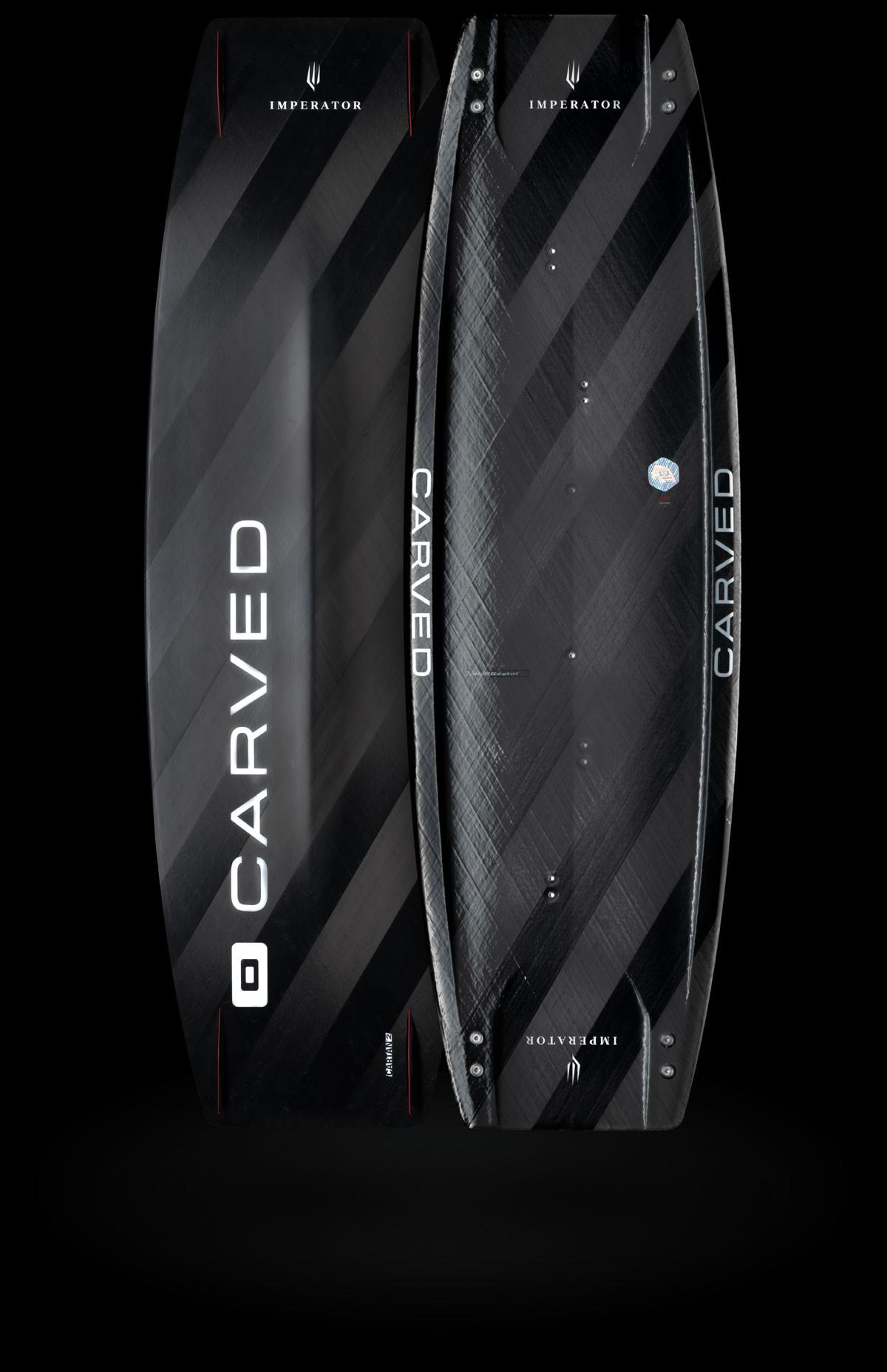 Imperator 7
RIDE A MASTERPIECE
A masterpiece twenty years in the making.
Passionately handcrafted with the highest available technology and materials for the ultimate ride. Experience Carved's legendary seventh generation Imperator.
Only the one who walks his own way
can't be overtaken.
- Marlon Brando -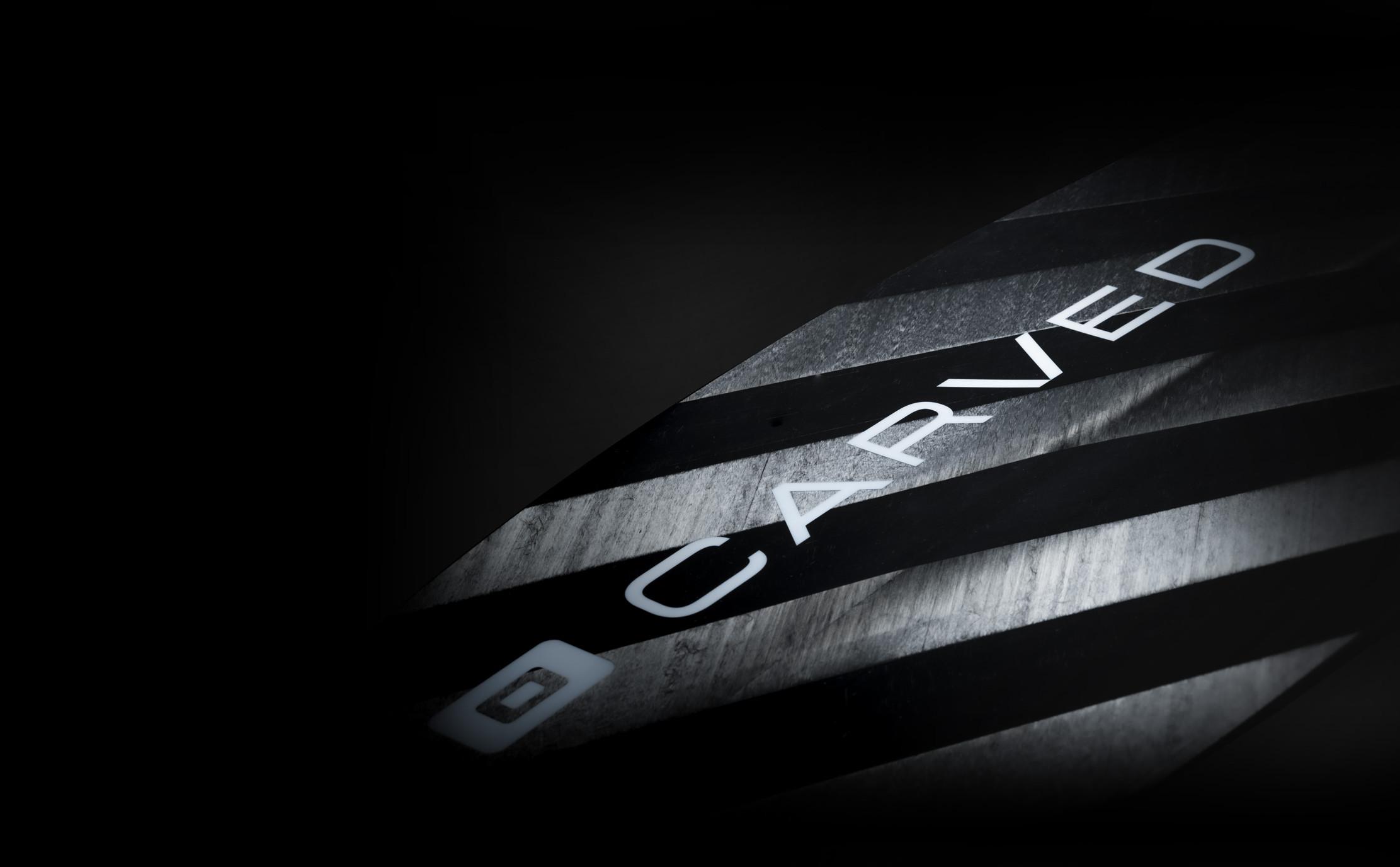 A step ahead.

First to bring unique technology solutions to kiteboarding.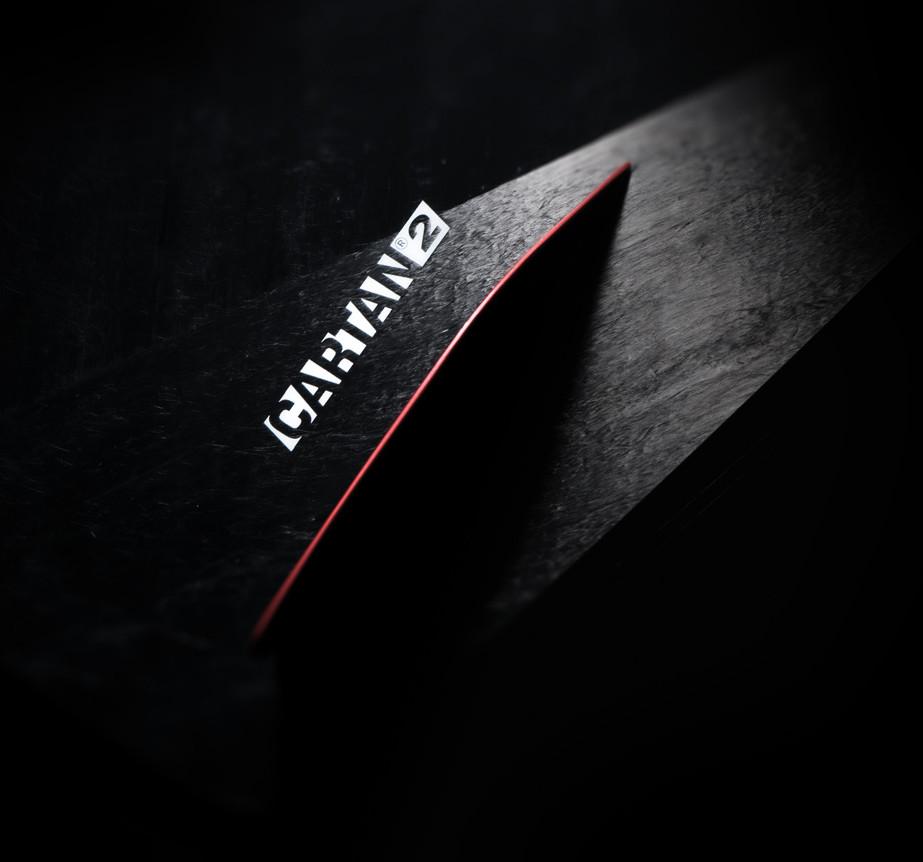 Next level carbon.
Cartan 2, as it's called, combines untwisted, unidirectional carbon fiber strands with minimal epoxy binders into a thin, flat, 30° scrim matching the exact board size. The evenly distributed, very straight fibers result in a composite laminate with a lighter, more uniform microstructure than those produced using conventional woven-fabric pre-pregs. The Imperator's improved filament-to-filament load transfer results in an incredibly energetic Gen7 that's 100g lighter.
SIGNATURE CHARACTER.
How does it ride? Just like you'd imagine, only better.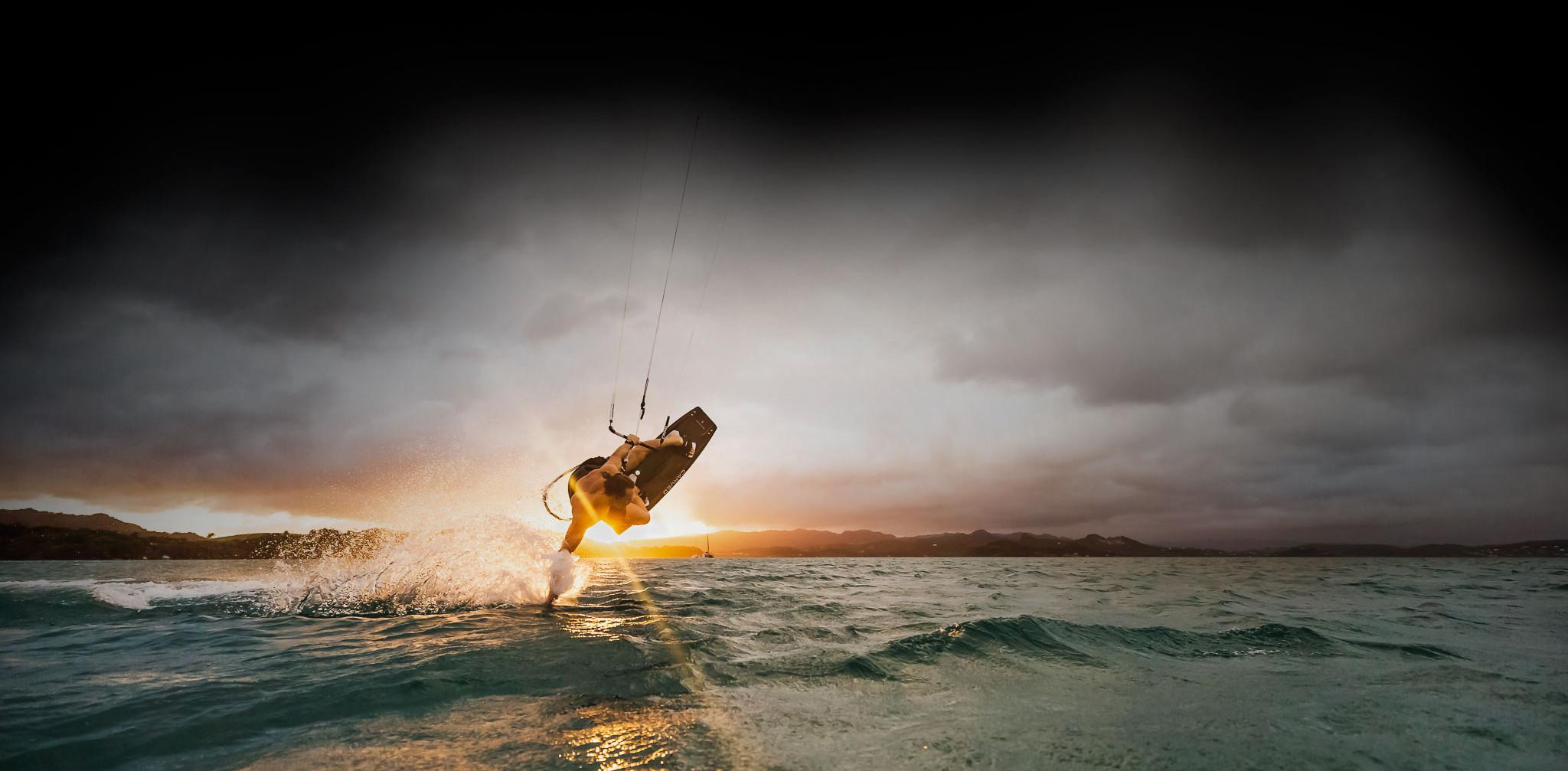 FEEL EVERYTHING.
AND NOTHING.
The symphonic performance of Paulownia, Cartan 2, and 20 years of development delivers its signature ride. Expect the smoothest carves, the highest torsional stability, and incredible reflexivity even in massive chop. Allround comfort in all conditions and nothing but.
Always on track.
The distinctive deep-vee keel keeps the Imperator 7 confidently on course - especially in chop and strong winds. Hand-finished rails feature slightly sharper, drag-reducing, tucked under rail profile.

The double concave Vee cuts through the roughest chop and delivers incredible grip and poise. Transitioning the double concaves into mono concave tips improves takeoff.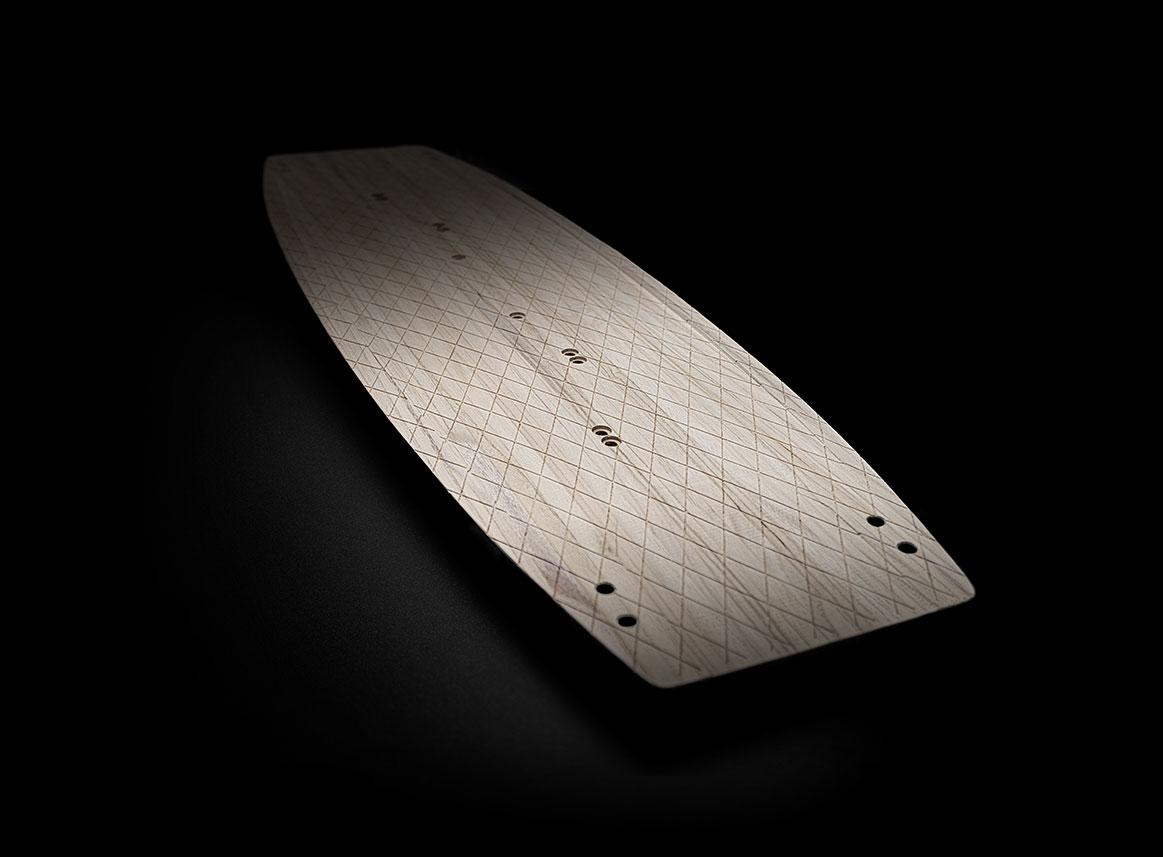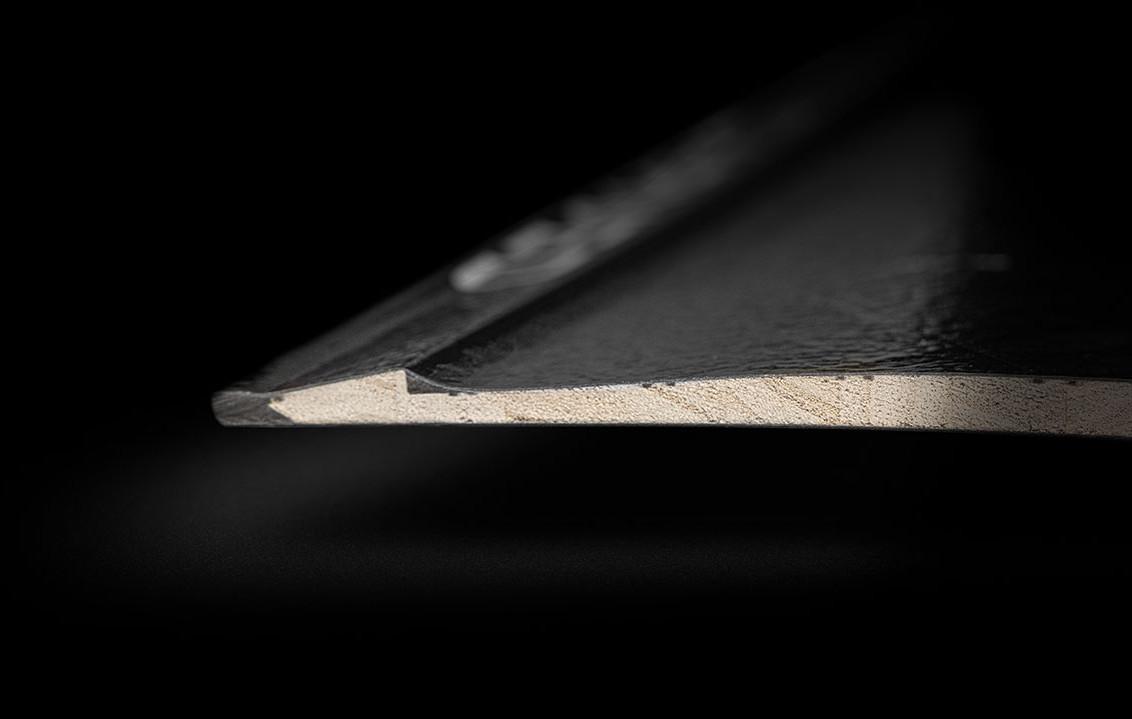 Every gram counts.
Our vacuum infusion process requires significantly less resin than conventional carbon twintips, producing a lighter and more dynamic board structure. Although the company's Unibody process is top secret, the result is not. It is responsible, in large part, for the board's legendary power, feel, and comfort even after many years of love.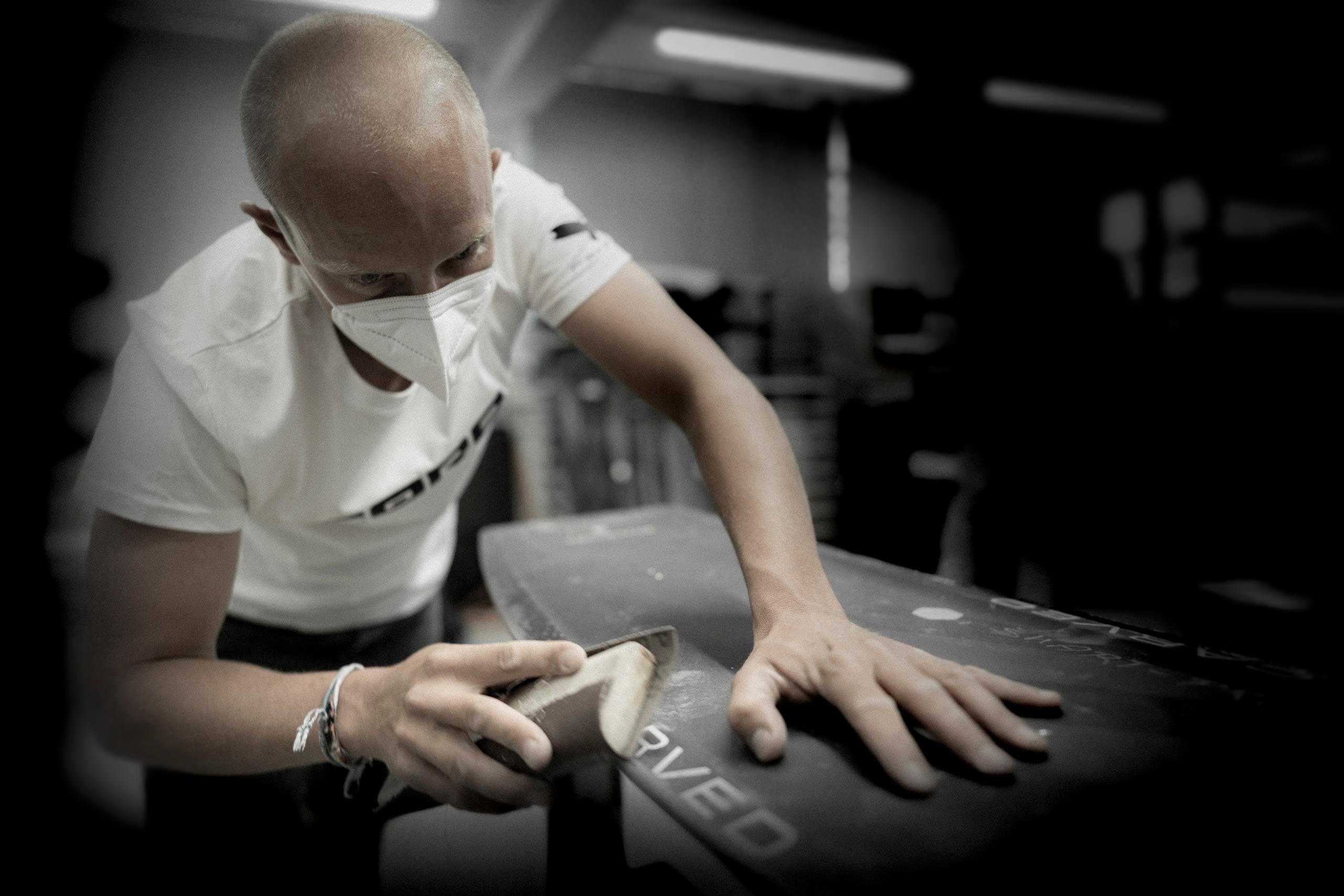 FINISHED WITH LOVE.
The hand-shaped rails feature a new hard rail design that releases water better at speed, reducing drag. It takes more time and effort to hand shape our rails, but the results speak for themselves. The new, slightly sharper "round edge with a corner" improves drag yet still leverages the Coandă effect a rounded rail generates to carve buttery smooth turns while delivering superior straight-line grip.

LW Boards
Lightwind approved
See, feel and experience a lightwind masterpiece. See the shimmer of the proprietary carbon fiber, feel the unique hand-finished rails, and experience the power, control, and sheer pleasure the new LW edition generates in the lightest of winds.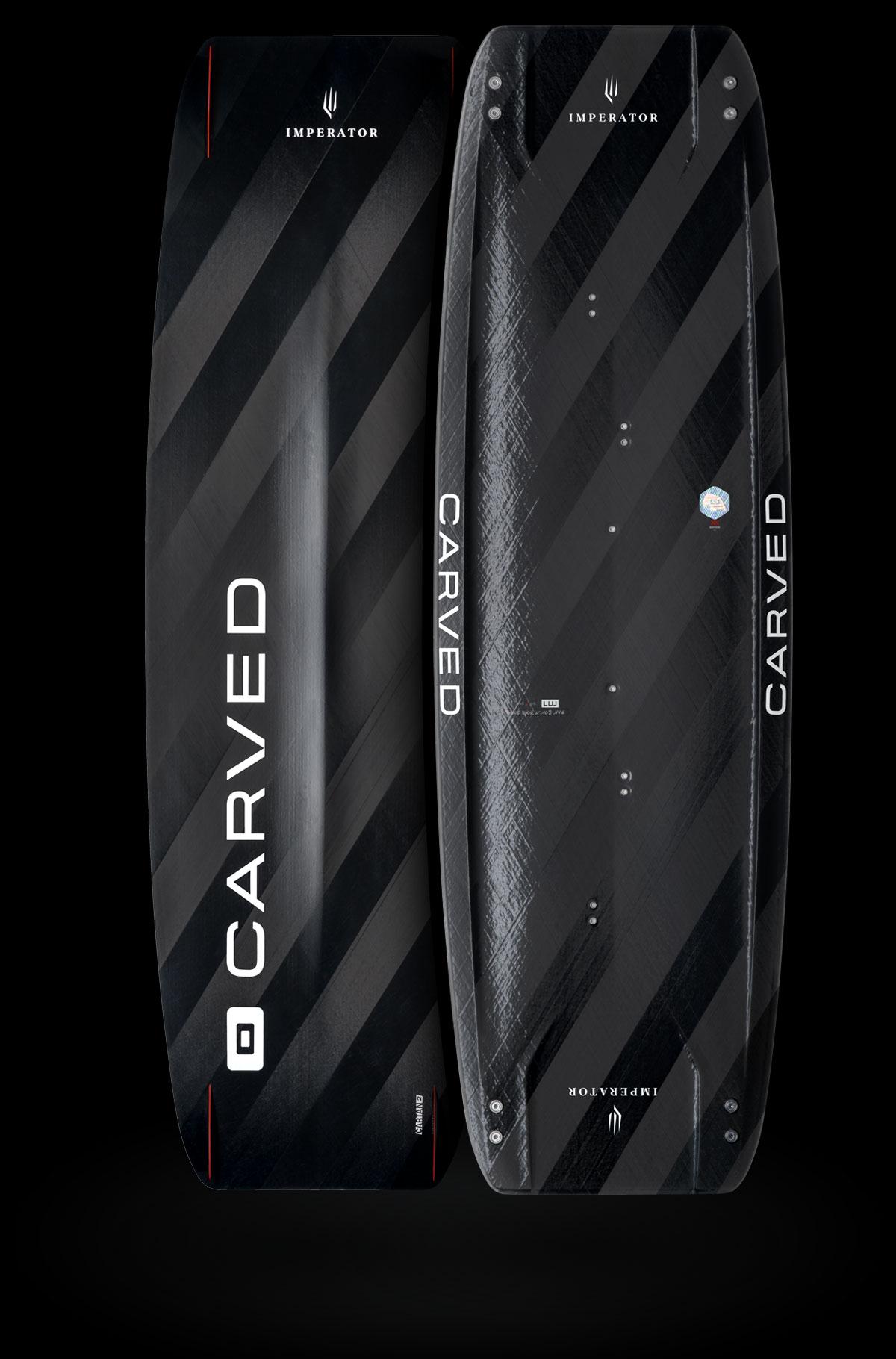 LW 146x45
The optimal combination between fast planing and sporty agility. Wider tips and symmetric rails mean it planes fast while remaining nimble.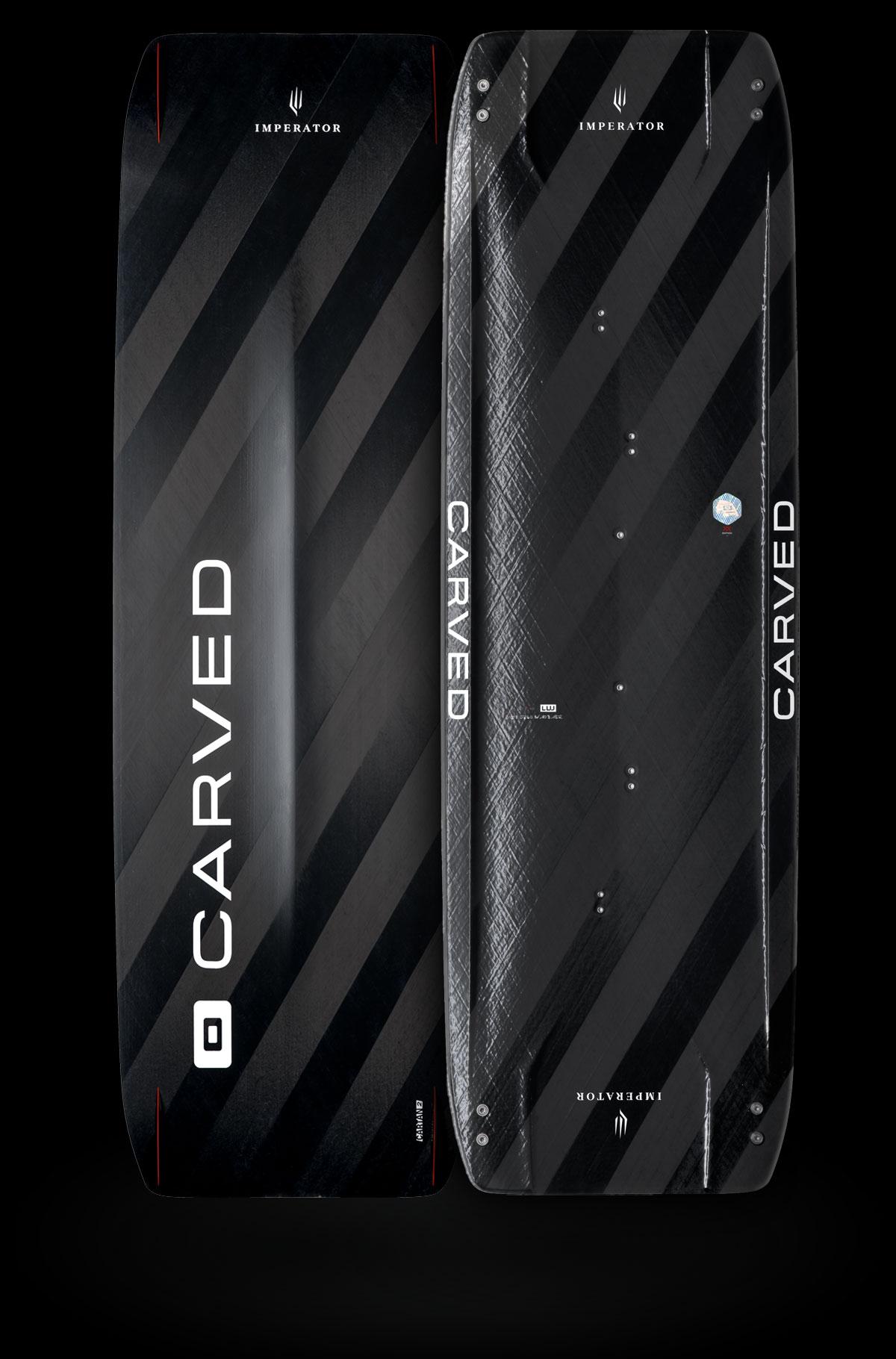 LW 152x48
The smaller Imperator 7 LW features a classic Imperator 7 outline. It's ideal for locations with unreliable or variable winds.
Delivery
Razor G10 fin set (1,7" for 130-137, 146 & 152 ; 1,9" for 139 & 141)
V4A fin screws
REVO board handle with screw set
T30 Torx driver
Board sock
Prices*
Imperator 7 130x39
1599 EUR
Imperator 7 133x40
1599 EUR
Imperator 7 135x41
1599 EUR
Imperator 7 137x42
1599 EUR
Imperator 7 139x42.5
1599 EUR
Imperator 7 141x43
1599 EUR
Imperator 7 146x45
1599 EUR
Imperator 7 152x48
1599 EUR
Boardset Pads & Straps Ultra 2 S
349 EUR
Boardset Pads & Straps Ultra 2 L
349 EUR
* suggested retail price.

Pricing may vary.